A smartwatch what for? Even if I'm a little geeky on the edges and like to test new Soft or Hardware stuff, I must admit that I've never been tempted to buy a smartwatch, such as the Apple iWatch or Samsung Gear, or any fitness tracker, but this Amazfit Bip changed my mind...
My main criticisms about this type of watch are: too expensive for what it does, and the ridiculous 1 or 2 days battery. Impossible for me to imagine recharging a watch every day, I already have trouble with my smartphone so a watch like this would quickly end up in the drawer.
But here it was, I had been offered an Amazfit Bip, and it had been lying around in one of my drawers for some time... Being a fan of bicycles, scooters, rollerblades and other things with 2 or more wheels, I regularly used a GPS tracking application on my smartphone, and I could only notice that the level of my battery was decreasing quite quickly with these applications...
And then I think, here I have an Amazfit Bip in my drawer, and they say that it does GPS tracking, I have to try it anyway!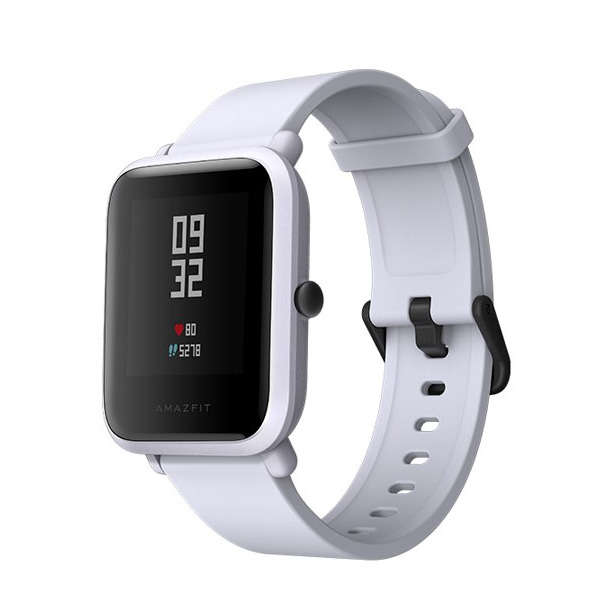 GPS activity tracking with the Amazfit Bip
So here we go, Mi Fit app installed in 1 minute, and very quick pairing to the smartphone. I start the GPS recording on the Amazfit, by pressing and holding down the side button of the watch. Perfect, in less than 30 seconds the Amazfit picks up the GPS signal and starts recording my route.
The ride data is well synchronized with the app, and as a bonus my heart rate is recorded at the same time. The app is pleasant to get all kinds of information about my activity. And as a result, the battery life of my phone is finally preserved!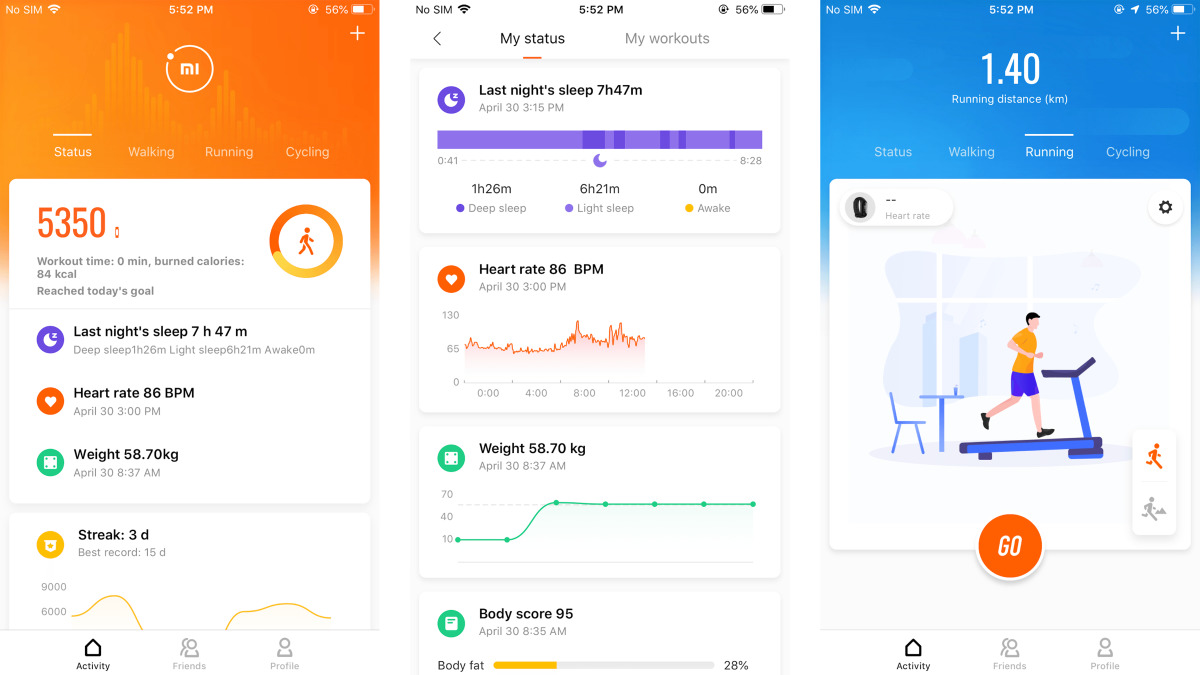 Excellent battery life
Then I used this Amazfit Bip more and more often, as this smartwatch has an incredible autonomy: 30 days in normal use, up to 45 days in basic use. This is surely thanks to its "transflective" LCD screen, always on and not power hungry. The low-power Sony GPS chip also helps. All right, the screen isn't as pretty as an iWatch, but at least you can get the time at any moment, without having to move your wrist!
And the autonomy in GPS tracking mode let's talk about it! This Amazfit Bip can record your activity via GPS for 22 hours according to the doc. 22 hours!
Can you imagine? Which smartphone can have the GPS on for 22 hours? Answer: None! Do you know the autonomy of an iWatch in GPS mode? 1 to 2 hours LOL! Useless! No, but frankly it's like buying a Porsche and being told that you can use the 450hps for only 2 kilometers!
So yes, what really seduced me about the Amazfit Bip is its autonomy in daily use and GPS mode. Few watches do as good as this Amazfit.
Is the Amazfit Bip worth it?
So if you are looking for an activity tracker with built-in GPS function, this Amazfit is simply perfect. The GPS is very accurate and can record your position, speed, altitude continuously for 22 hours! I admit that I use very rarely the other numerous functions (notifications, barometer, compass, etc.). And at this price, less than 80 euros, for this use, you will have a hard time finding something better. You can get this Amazfit Bip here for a very good price (free shipping to Europe/USA) and with a free bracelet in addition.